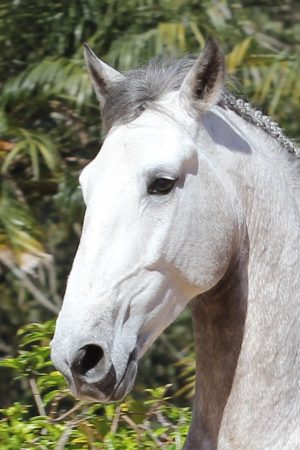 Details
Record :

5710-MN

Fur:

Grey

Sex:

Gelding

Birth:

04/09/2007

Height:

1.61m
Nobre GE
Argonauta
Saloia II
Fundador
Columbia
Vitória das Mangueiras
Fidalgo
Bica II
Jogral do Top
Jandaya do Top
Description
"I went to São Paulo to search a Lusitano to compete in Dressage, since there was no breader of Lusitanos in Brasília. From the ranches that I visited, Haras das Mangueiras had the best infrastructure and a very responsive team.
The horses are extremely docile and are always looking to please their riders. Danúbio has only brought me happiness. We are participating in the Dressage Ranking of the Brasilia Horse Federation with excellent results.
Danúbio is a very pleasant horse for riding and handling, being very well appraised by all trainers and horse keepers as well.
I do thank Haras das Mangueiras team to have bread Danúbio so well and to have helped me with the adaptation to his new home" (free translation).